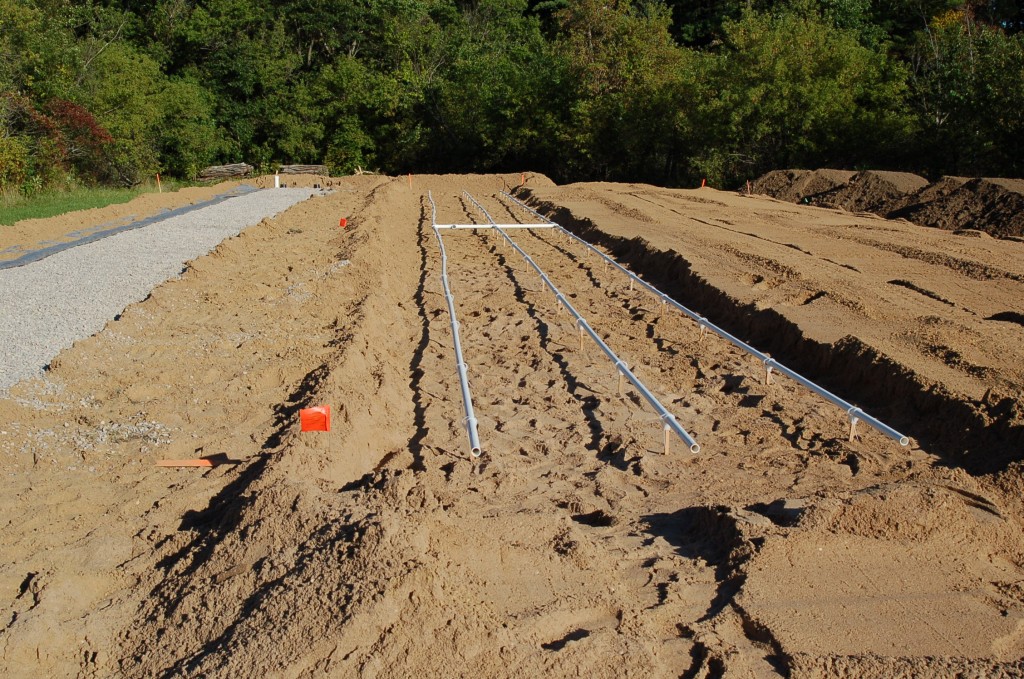 Whether you are building a new home, replacing an existing system, developing a subdivision or looking for an innovative new option for your lake property Blakeslee Inc. is the company for you! With over 2,000 soil tests done in Sauk County alone and 40 years of experience the team at Blakeslee Inc. will be able to help you!
The Soil Testing process at Blakeslee Inc. is as follows:
STEP ONE:
Meet with the client (free of charge) to look at the project and obtain property information and discuss options with property owner.
STEP TWO:
Complete the soil test and meet with proper authorities to verify the findings of the Blakeslee Inc. team.
STEP THREE:
Meet again with client to explain in detail the findings of the soil test and the options for the property, go over cost of the system and the best timing for installation.
Our in-house soil test team is led by David Phillips and Shea Geffert.
Soil testing for Rural Septic Systems
*Free site consultations with each client to review individual's site options
Soil Evaluations for New Home Construction
The first step and most important part of new home construction is soil testing and the overall site layout.
Blakeslee Inc. provides help with house location and elevations, driveway location, filling and grading.
Soil Evaluations for upgrading existing systems
Many old systems need to be upgraded and there are serveral factors to take into account when soil testing.
Location of new system, cost related affects of where exactly and how the system is built. All of these factors need to be taken into account while testing an existing sites.
Soil Testing for Land Sales
When selling land, soil testing can be a very important component to bringing the buyer and seller together. We strive to clearly explain the options to those involved to be sure everyone understands the process. By providing a thorough understanding all parties can get the most for value for their money.
Soil Testing for Property Division, Subdivision Layout
Before subdividing land the soil component is the most important factor to ensure each lot or property division has the soil and space available to enable each property to be cost effectively built.
Having worked on many subdivisions in Sauk County and surrounding counties our experience is second to none!
Blakeslee Inc. has installed more than 2,000 septics in Sauk County alone!